Newnan High School 2022 Teacher of the Year and County Finalist - Brandavious Mann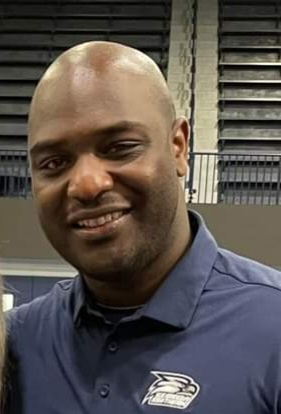 The Winds Were Strong...Our Roots Are Stronger
Exciting things are happening at NHS!
---
Construction of the new campus is in full swing! Please remember, our administrators, counselors, and support staff are temporarily working either at the Cougar Village at the CEC or remotely while the summer construction and demolition is underway. For assistance, please email the staff member you are trying to reach. We strive to respond to all emails within 24-48 hours.
The football field only is accessible from the softball field entrance for summer campus. Please do not go on to the main campus this summer for any reason, as it is not safe due to construction.
Thank you for your patience and understanding! We will provide updates regularly through our school website, student email, social media, and our Remind messaging system. We will also send out open house information after the second week of July!
Have a great summer ya'll!
School Nutrition Information
School Registration / Records
2022-2023 Registration Information - English and Spanish

Transcripts and Records
English Documents

Spanish Documents
Online Chromebook Handbook and AUP
Parents/Guardians of all NHS students must complete this Google Form to confirm their compliance with CCSS' acceptance use policy (AUP) for student internet access.
NHS Instructional Resource Review
Newnan Gives Back: Newnan Strong
Sorry, but there was nothing found. Please try different filters.